Welcome to Indie Goes Software!
If you are looking for inspiring content, you found the right place!
This site presents our activity, dedicated to creating mobile apps (for iPhone, iPad, Android and Amazon) related to spirituality and self-development. Our goal is to use latest technology to promote helpful and profound content to people.
You can already browse our complete apps catalogue, and get free oracle cards readings and guided meditations on our site! They are already available on many mobile platforms, and new products will be released regularly.
If you are an author and would like to explore new ways of promoting your work, we are here to help you! Please check how we can create new exciting products by visiting this page.
---
We hope you will enjoy your visit. Maybe it will be the start of a new fruitful and fun collaboration!
Enjoy the ride!
The "Indie Goes" team

Lastest news: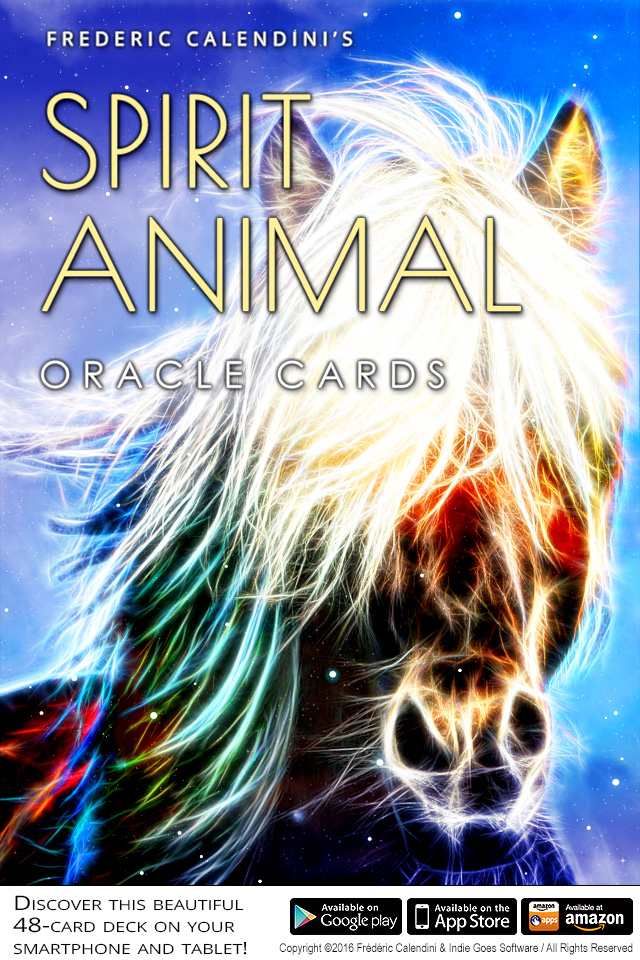 We are extremely excited to announce the release of our new app: Spirit Animal Oracle Cards!
Animals are not only wonderful companions on this earth, they are also powerful symbols. In shamanism, animal spirits – also called totem animals – are invoked for guidance and inspiration. They are used as archetypes and helpers, since every animal has a very specific energy, with unique talents and skills we can call upon.
The Spirit Animal Oracle, created by Frédéric Calendini, is a beautifully illustrated 48-card deck that will help you reconnect with these benevolent and wise guides. Use this deck to get deep reflections and insights about your daily issues or long term projects. Draw a single card for a quick reading, or explore more complex spreads for deeper understanding. You will be amazed at all the great advice and support the animal spirits have to offer!