Welcome to Indie Goes Software!
If you are looking for inspiring content, you found the right place!
This site presents our activity, dedicated to creating mobile apps (for iPhone, iPad, Android and Amazon) related to spirituality and self-development. Our goal is to use latest technology to promote helpful and profound content to people.
You can already browse our complete apps catalogue, and get free oracle cards readings and guided meditations on our site! They are already available on many mobile platforms, and new products will be released regularly.
If you are an author and would like to explore new ways of promoting your work, we are here to help you! Please check how we can create new exciting products by visiting this page.
---
We hope you will enjoy your visit. Maybe it will be the start of a new fruitful and fun collaboration!
Enjoy the ride!
The "Indie Goes" team

Lastest news: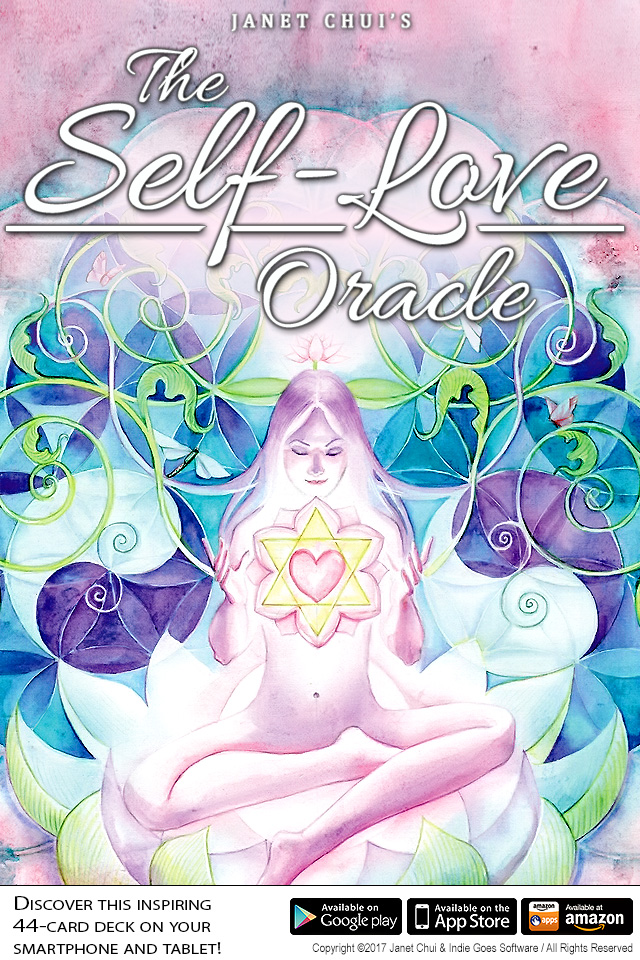 We are very happy and proud to announce the release of our new app: Self-Love Oracle Cards!
This 44-card oracle is suitable for both beginners and experienced seekers to use for accessing your own inner truth and wisdom.
The Self-Love Oracle features the fantasy watercolour paintings of Janet Chui, and her advice for self-care, setting your boundaries, loving yourself, and finding your peace no matter what the situation. Single card draws can provide quick advice, while complex spreads may reveal deeper issues of self-worth. Gift yourself the Self-Love oracle to embark on the journey of healing and self-empowerment.