Welcome to Indie Goes Software!
If you are looking for inspiring content, you found the right place!
This site presents our activity, dedicated to creating mobile apps (for iPhone, iPad, Android and Amazon) related to spirituality and self-development. Our goal is to use latest technology to promote helpful and profound content to people.
You can already browse our complete apps catalogue, and get free oracle cards readings and guided meditations on our site! They are already available on many mobile platforms, and new products will be released regularly.
If you are an author and would like to explore new ways of promoting your work, we are here to help you! Please check how we can create new exciting products by visiting this page.
---
We hope you will enjoy your visit. Maybe it will be the start of a new fruitful and fun collaboration!
Enjoy the ride!
The "Indie Goes" team

Lastest news: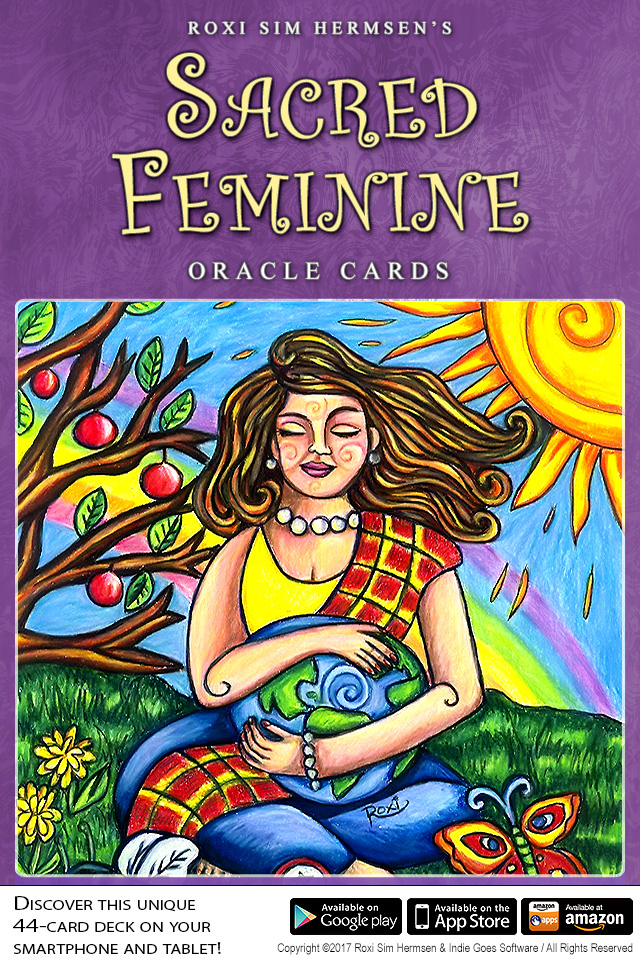 Spring is the ideal time for the release of our new unique and uplifting app, made in collaboration with the talented artist and writer Roxi Sim Hermsen: Joy & Sorrow Oracle Cards.
This beautiful deck offers a moment's peace, a moment's distraction, a moment's grace. It was created to help those dealing with the pain of loss and trauma.
The original paintings were created after Roxi lost her nine year old son, her health and her mother in a very short period of time. She focused on healing with art therapy. The divine feminine is featured strongly throughout, as are the language of flowers and brilliant colours to uplift and offer solace and balance.
Each card offers a quick guidance, and a complete meditation to take the viewer deeper into the insights of the images. Helpful suggestions are given to encourage progress on your journey of healing. The concept behind the deck is that Joy shared is doubled, and Sorrow shared is halved.