YOUR READING: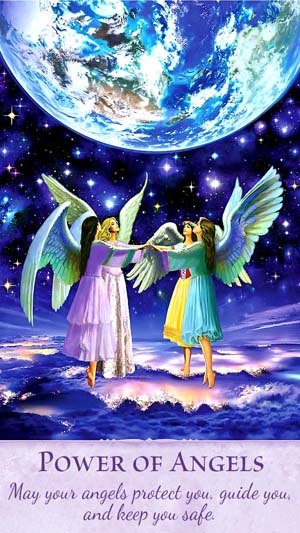 [POWER OF ANGELS]
May your angels protect you, guide you, and keep you safe.
Ministering angels are sent to guide, comfort, heal and protect you and your loved ones. Their ministry takes place behind the scenes. Angels are being entrusted with your care. Their wisdom and powers are guided by their direct access to the presence of God. Angels are ministering spirits sent forth to bless those who have faith, to heal, tend the earth and promote liberty and peace.
Angel Message:
It is the will of God that you receive blessings and protection.