Welcome to Indie Goes Software!
If you are looking for inspiring content, you found the right place!
This site presents our activity, dedicated to creating mobile apps (for iPhone, iPad, Android and Amazon) related to spirituality and self-development. Our goal is to use latest technology to promote helpful and profound content to people.
You can already browse our complete apps catalogue, and get free oracle cards readings and guided meditations on our site! They are already available on many mobile platforms, and new products will be released regularly.
If you are an author and would like to explore new ways of promoting your work, we are here to help you! Please check how we can create new exciting products by visiting this page.
---
We hope you will enjoy your visit. Maybe it will be the start of a new fruitful and fun collaboration!
Enjoy the ride!
The "Indie Goes" team
Lastest news: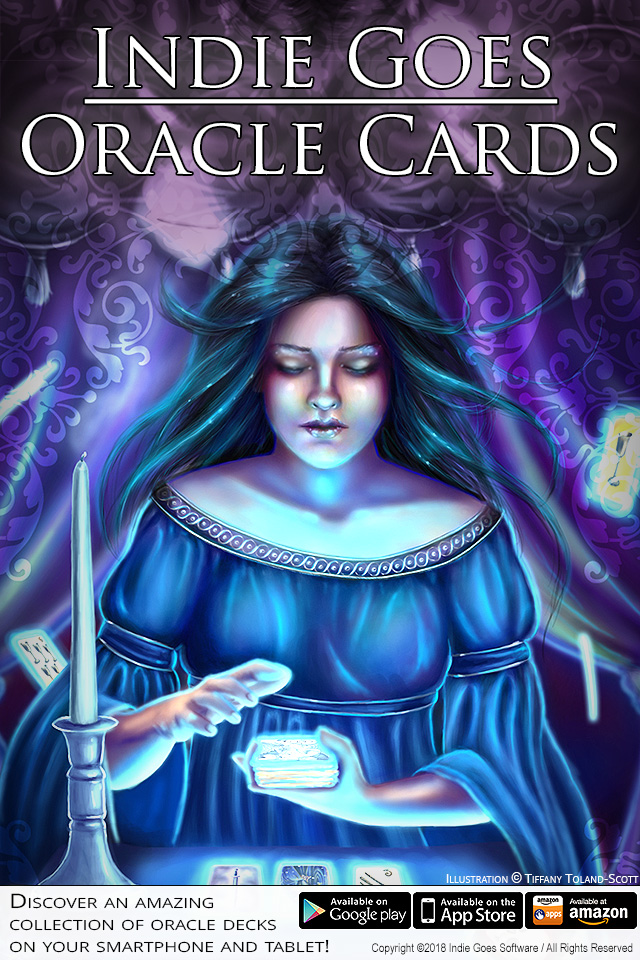 If you love oracle cards, you will LOVE our brand new app!
Discover a large and ever-growing collection of oracle decks in a single app! Get unlimited access to each deck for 7 days, for free! Get the app now.
Key features:
– All your decks in one place.
– Exclusive decks!
– Get unlimited access to each deck for 7 days.
– Explore different types of spreads.
– Save your readings to a journal for further reference.
– Get your "Card of the day", drawn from all our decks collection.
– Decks take 50% less space on your device, compared to multiple single apps.
– Stay updated about new releases and sales.
– Higher resolution assets.
– Improved sharing and email features. Use any social app on your device to share cards.
– If you already purchased our single apps, you will be able to unlock the decks in this app for free!